Focus
In working with Next Level Business Advisors we focus on the sale of your business while you continue to focus on your day to day responsibilities and passions. 
Plan
Matching the entrepreneur's desires as well as personal and business needs with an outcome of transition for one of their most valued assets; their enterprise.  
Action
NLBA can bring not only the understanding & expertise necessary to execute on plan. We understand that this is a job not for the faint of heart, that it is daunting, and that is why we focus on making it enjoyable for you. 
Marketing
We bring enterprise to market with all the intricacies and discipline that are required in confidentiality
Industries Commonly Served
Why Choose Us
Our track record of performance in the sale of privately held companies and family owned businesses is the primary reason NLBA is selected by business owners to represent them in the sale of their companies. Plain and simple, we sell businesses and achieve results for our clients. 
Selection of NLBA for representation on that sole criteria is justification enough for most of our clients. However, there are six other reasons why a business owner should use NLBA to broker the sale of their business.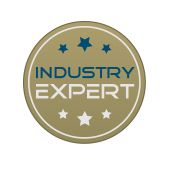 NLBA Received a business brokerage honor – Industry Expert 
We recently received the accommodation from Business Brokerage Press for being industry experts in: 
Manufacturing – General
Printing – General