Mergers and Acquisition Senior Advisor(Managing Partner/Founder) and Real Estate Broker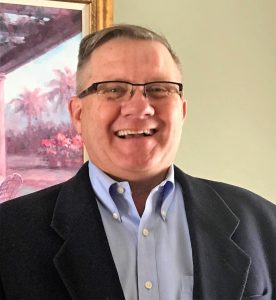 As a Mergers & Acquisition Senior Advisor, Randy's duties include: relationship management as well as the facilitation of transitional needs for client related businesses. Other responsibilities include: industry acquisition searches, facilitating third party valuations and general consulting. Randy is also accountable for a variety of mergers and acquisition activities for main street service: business to consumers, business to business and a variety of contractor businesses, etc. He has completed acquisitions which included; but not limited to: Manufacturing, Industrial, Logistics, Professional Services, Retail and Contractors.
Randy is also a Real Estate Self Sponsored Broker / Owner (who maintains a managing broker license) and can provide ongoing representation and relationship management to real estate clients for a variety of commercial and industrial properties throughout Northern Illinois. His background includes commercial industrial transactions for Gas Stations, C Stores, Strip Malls, Single use and multi-use commercial / industrial building as well as a variety of others.
Randy's recent background includes merger acquisition research and consulting coupled with
Real Estate transactions, but his previous experiences embrace over 14 years as a President /   Officer of a Staffing firm. Randy provided the leadership that cultivated the organization into becoming a trailer blazer in the Staffing Industry. Because of this accomplishment, Randy was a sought after featured speaker and presenter. He also was published and quoted by various media outlets (Chicago Tribune, Chicago land TV/CLTV, Computer World Magazine and Electrical Contractors Magazine).  Randy and his firm also acquired numerous awards of National recognition. Honored awards: Commitment to Employees, Commitment to Clients and Commitment to Industry. Subsequent, as a Senior Vice President, he also provided the same guidance for an organization in the Chicagoland area with revenues in-excess $150M.
Randy has a Bachelor in Business Administration, Major in Marketing and a Minor in Psychology from the University of South Florida – Tampa, Florida.  He is happily married and the father of 2 children. He enjoys the outdoors, sports and family activities.