Mergers and Acquisition Senior Advisor (Managing Partner/Founder) and Real Estate Broker
Les Veil has spent his career focusing on developing and managing relationships with entrepreneurial type businesses.  Les uses his expertise in mergers and acquisitions and real estate to help business owners realize their professional goals.  Les Veil has completed more than $100 Million in transactions.  Les prides himself in becoming a vital part of the business owner's professional consultants along with the owner's accountant and attorney.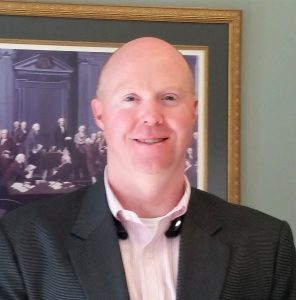 Les Veil was the Vice President of one the Top 10 largest Banks in the country.  After leaving banking, Les worked as the COO of a very successful IT / marketing company, with the goal of helping the ownership monetize their investment.    
Notable clients include one of the top 200 online retailers, one of the top 5 manufacturers of silk-screening equipment, and one of the top 10 customer relationship management providers. Recent notable real estate projects include real estate development for a national chain in a TIF district, representing ownership in the purchase, construction and sale of a fully leased Multi-unit strip center, sale of a fully-leased five-unit C&I building approximately 50,000 square feet in a prestigious office park. 
Succeeding in the marketplace means adapting to a global competitor and successfully managing a global supply chain.  This led Les to pursue a Master's in Business Administration with a specialization in International Management at the Lake Forest Graduate School of Management.  Mr. Veil's studied in Asia and specifically China to further his understanding of the opportunities and threats the world's third largest economy brings.  Les also has experience in Foreign Exchange and Multi-Currency accounts, two services that facilitate international trade. 
Les enjoys spending time with his wife, two sons and daughter.  Volunteer activities include Autism Society of Illinois and its Legislative Committee, being a Site Review Analyst for the United Way Chicago, and Vice-Chairman of Mundelein Main Street, a non-for-profit organization dedicated to the revitalization of Downtown Mundelein, Illinois. Mr. Veil graduated with University Honors from Northern Illinois University with a major in Finance and a minor in Accountancy while playing Division I football.